Patch with several big changes – Lukas, who is helping me with the game for a long time, prepared tutorial scenario, which will help new players to learn the game :-).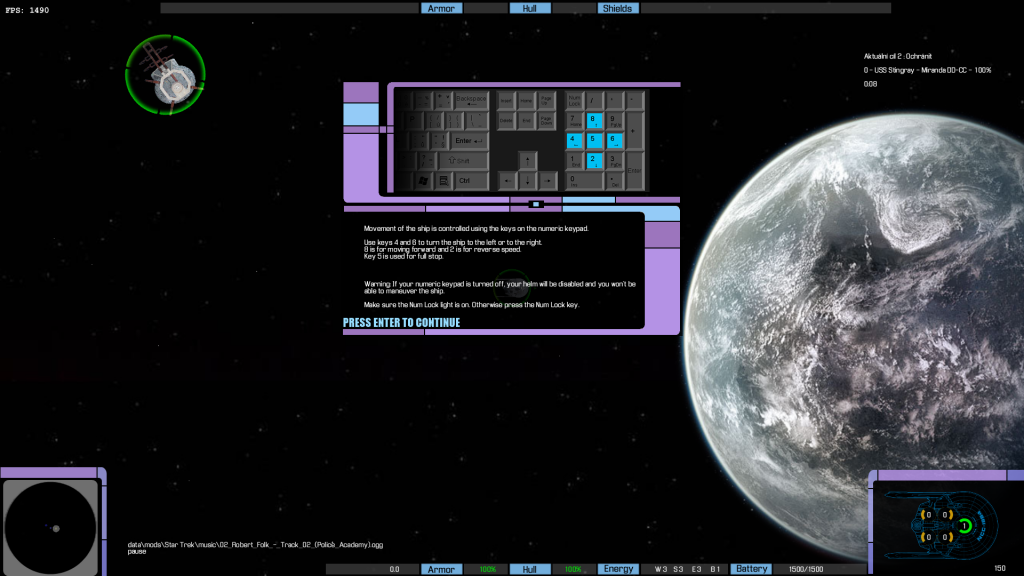 Secondly I prepared a "fleet control panel" accessible via F5, where you can have limited control over allied ships. But first you need to take command of the fleet by pressing the "flagship" button. Then you can give orders to hold, engage, follow, guard or retreat. More orders will follow later.
Lastly – it is now possible to modify subsystems for ships in scenario. 
I also prepared new link for download, so that new players do not have to download version 0.64 and then a lot of patches.
v0.76
Tutorial scenario
FLEET CONTROL PANEL – F5
possibility to take control of allied ship and give them orders – FOLLOW, GUARD, HOLD, ENGAGE, RETREAT
SCENARIO – possibility to modifyObjectSystem by <modifyObjectSystem name="inactive Borg sphere" type="weapons" group="1″ id="3″ state="30″ disableRepairs="true"/>